UAE – MAY 2023: Petros Nearchou, a passionate advocate for philanthropy, is gearing up to take on a monumental challenge in support of the Nearchou Foundation. On July 10, 2023, Petros will begin his ascent of Mount Kilimanjaro, Africa's highest peak, to raise funds and awareness for the foundation's charitable endeavors.
Petros, born in Cyprus to a Greek Cypriot father and a Lebanese mother, has always held a deep appreciation for his multicultural heritage and the values instilled in him by his parents. Their early teachings inspired him to give back to those less fortunate and led to the establishment of the Nearchou Foundation—an organization dedicated to providing educational and welfare opportunities for underprivileged and disabled children and women.
For the past four years, Petros has called the UAE his home, finding happiness and a sense of belonging in this cosmopolitan country. Inspired by the visionary leadership and the spirit of innovation that characterizes the UAE, Petros embraces the cultural diversity and forward-thinking mentality that Dubai, in particular, embodies. It is from this base that Petros continues to excel in the tech industry while dedicating himself to philanthropic endeavors focusing on making a meaningful impact through the Nearchou Foundation.
"The idea behind the foundation is to raise money for specific causes by enduring extreme challenges that will ultimately put myself to the test," explains Petros. "Most of the time, people donate to charity without knowing where their money is going. By working together with the New Stars Foundation, a non-governmental Tanzanian organization, we can use the funds to support children who lack basic rights such as access to education and social life, children with disabilities, and women who are considered to be marginalized in their communities."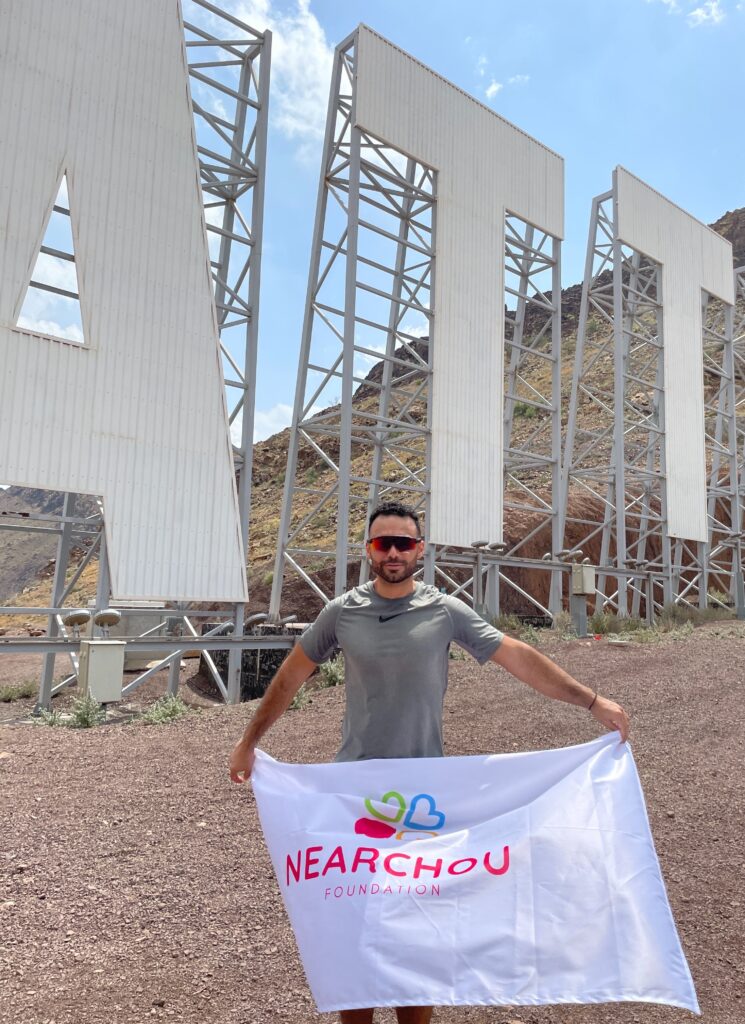 Petros aims to raise over 20,000AED through his Mount Kilimanjaro climb, surpassing his initial goal and ensuring the foundation can provide essential items such as wheelchairs and educational supplies to those in need. Every step of his journey will be documented, allowing supporters to witness the impact of their contributions and inspiring others to join the cause.
"I believe that collective action has the power to create meaningful change," Petros emphasizes. "Together, we can break barriers and empower disadvantaged individuals to build a better future for themselves and their communities."
Petros invites everyone to support the Nearchou Foundation's cause and to follow Petros's journey on Instagram @Nearchou.Foundation for updates, inspiring stories, and opportunities to get involved.